ManyCam for Mac
ManyCam for Win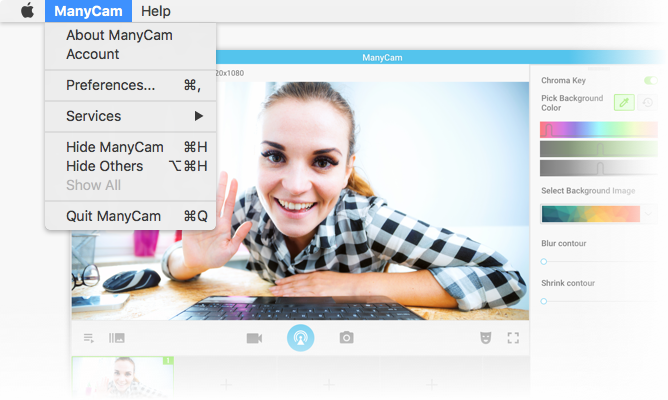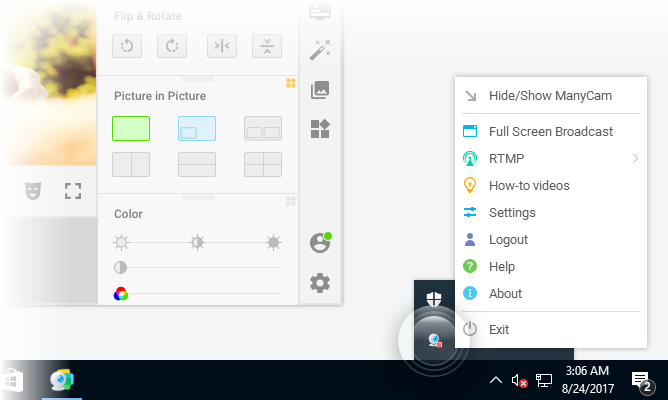 ManyCam menu from the right click on the ManyCam tray icon (for Windows) or on the top left corner of the screen (for Mac) opens the following options:
Hide/Show ManyCam – minimize the ManyCam window to tray.
Full Screen Broadcast – allows you to see your live output video in a separate full-screen window. For example, you can drag this window to another monitor and use it with a projector.
RTMP – opens ManyCam RTMP Settings window.
How-to videos – opens ManyCam Help page with the videos.
Account (Mac)/Login (Windows) – opens your Account and Subscription settings.
Settings/Preferences – opens the ManyCam Settings window.
Help – opens the ManyCam Help page on the website.
About – shows the ManyCam version, copyright information and a shortcut to the manycam.com site.
Exit – closes the application.