1.     Right-click the desktop and choose NVIDIA Control Panel. If the option is missing, update your graphics drivers.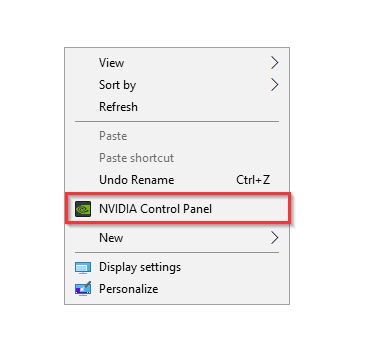 2.     Click Manage 3D Settings on the left and then go to the Program Settings tab.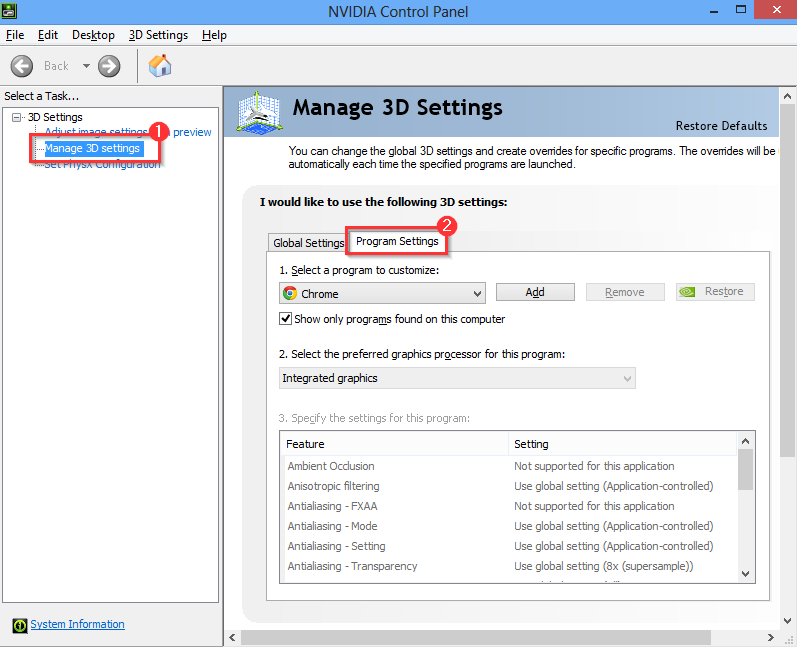 3.      Uncheck Show only programs found on this computer, then click Add and manually find and add ManyCam Virtual Webcam from the list.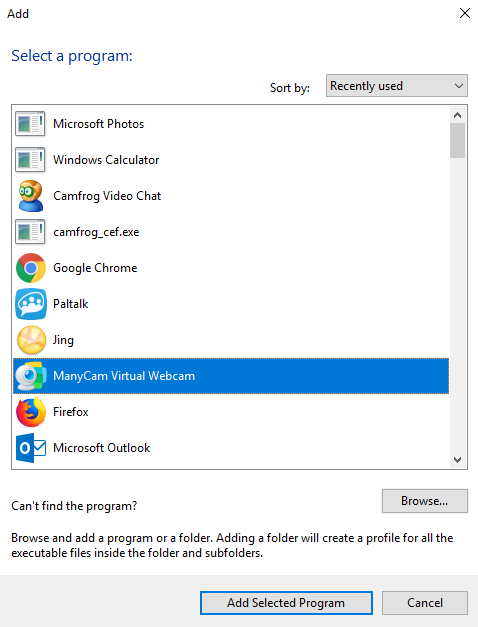 4.     Select your Integrated graphics card under Preferred graphics processor instead of the default Auto-select and Apply the settings.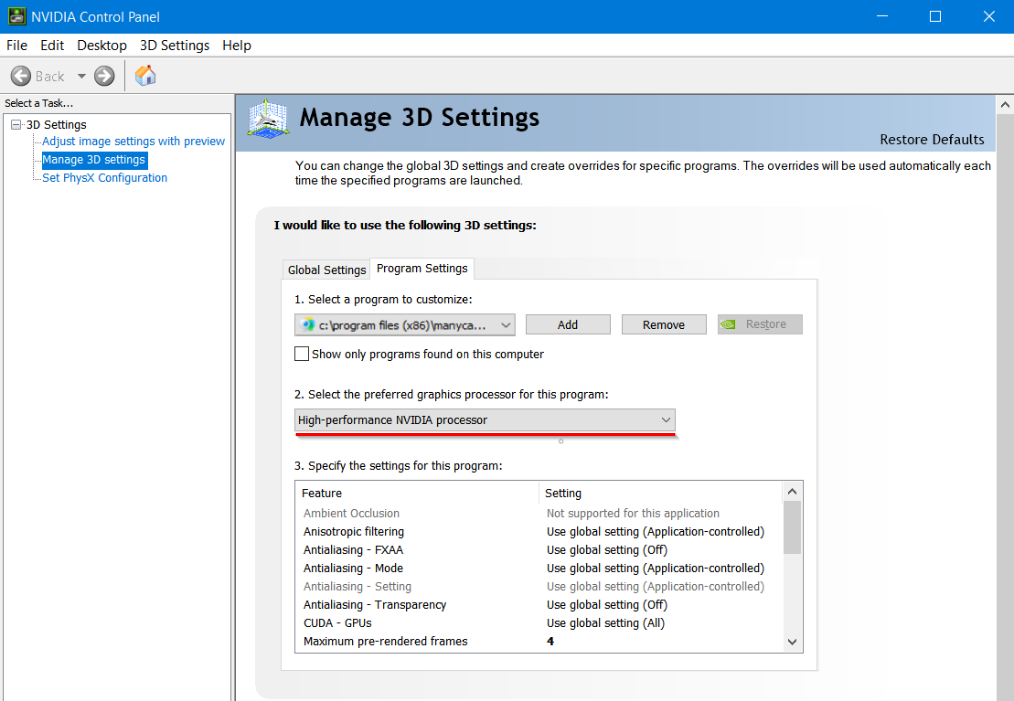 5. Close ManyCam by pressing Ctrl + Q and start it again.