Add a level of professionalism to your video productions with the Titles feature. Highlight important news, add your name, location, or other information to your broadcast. You can add a title over the video stream and add your own text in place of the default one.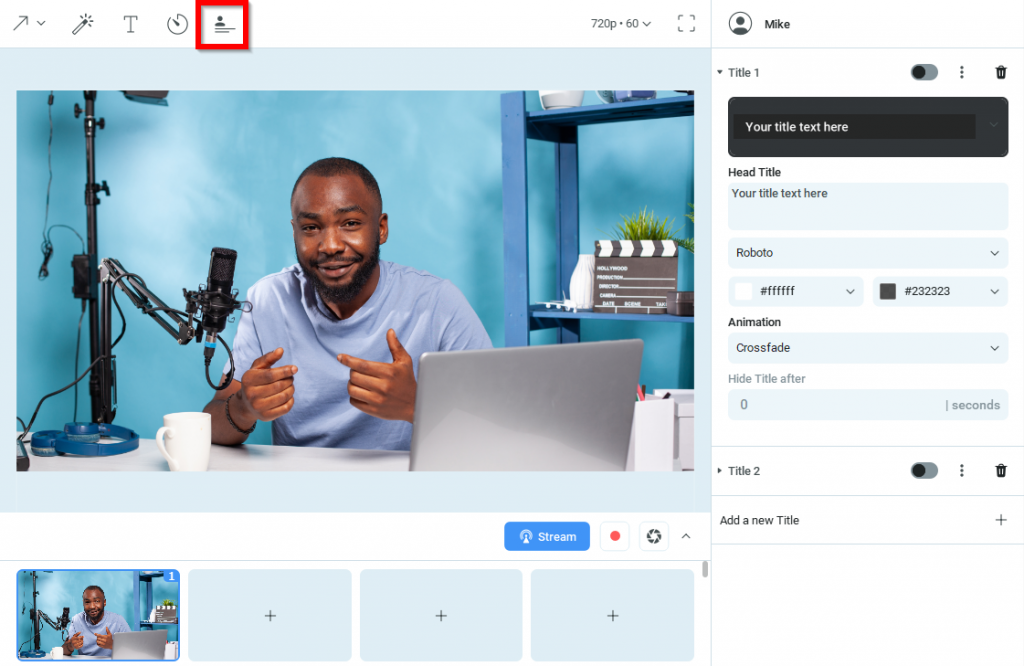 Click the switch to activate or deactivate the title on your live video window.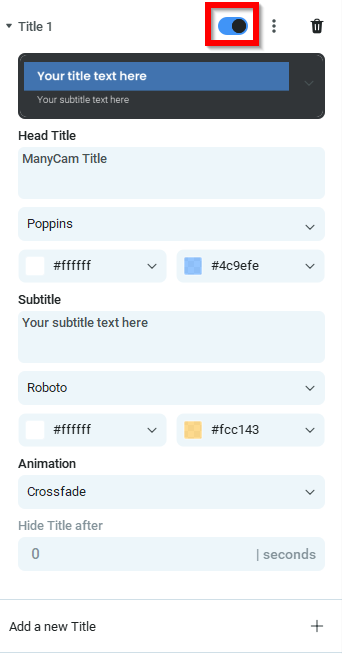 You can choose the Title style from the drop-down list that appears when you click on the current Title as shown below.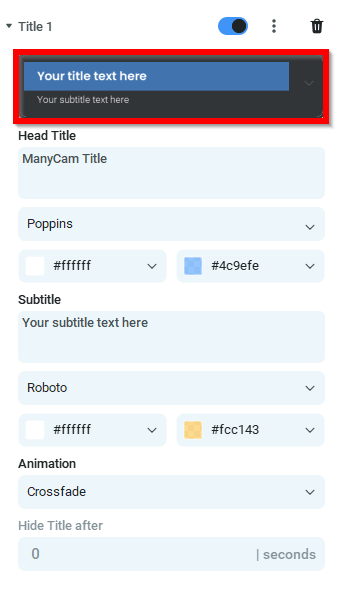 You can add as many Titles as you like by clicking on the "Add a new Title" button. In case you want to remove a Title you've previously created, click on the little bin icon next to the title. You can add and edit Title's heading and subtitle if the Title Style allows this.
By clicking on the three vertical dots next to a title, you can save, rename, duplicate, import or export a title.