With Time Tool, you can add the current date and/or time over your video feed.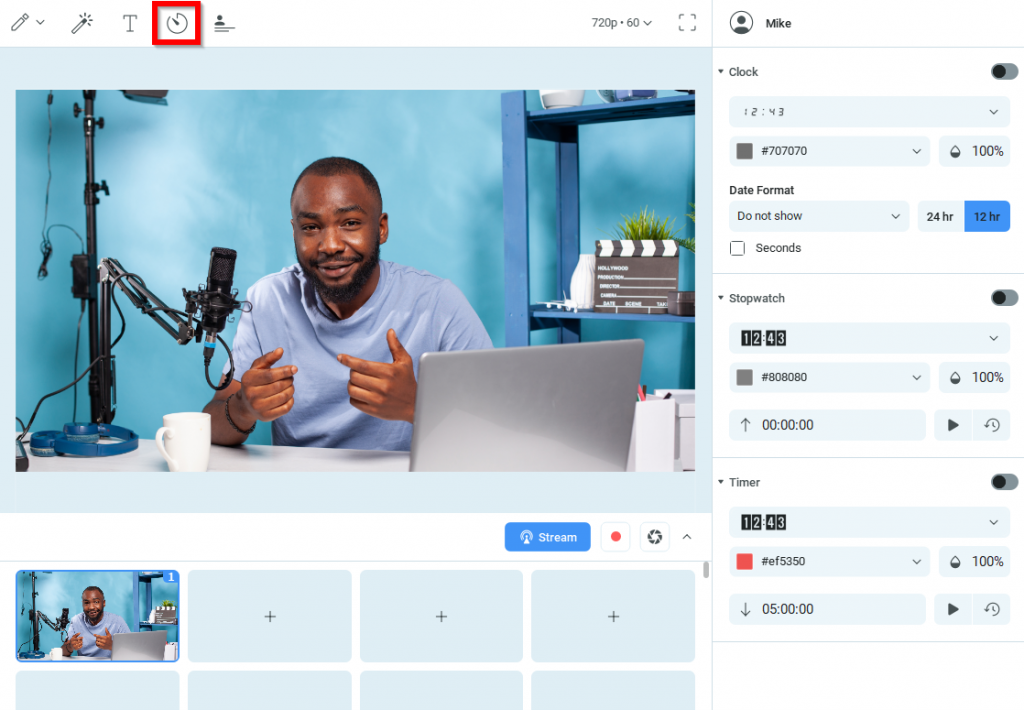 The Time Tool allows you to select a 12-hour or a 24-hour format for your clock.
In addition, you can select a date format or select Do not show to display time only.
With Size and Opacity, you can select the size and transparency of your clock.
There are clock, stopwatch, and timer options available on the Time tab. You can drag and drop the clock around your Main Live window to choose where it will be shown.