Why convert?
We've introduced a new option for our customers with ManyCam 5 for Windows and ManyCam 4 for macOS licenses that allows converting activation codes into subscriptions. You can learn more about it from this article.
Here are three easy steps to convert your Activation Code into a Subscription:
1. Log into your account at manycam.com and navigate to My Licenses
2. Click on Link a new license

3. Paste your activation code in the opened box and click Add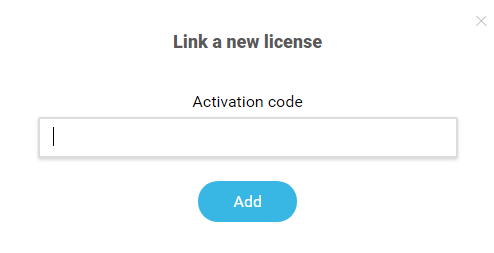 Your activation code is now transformed into a new ManyCam Subscription. You will find it in the My Subscriptions section of your account.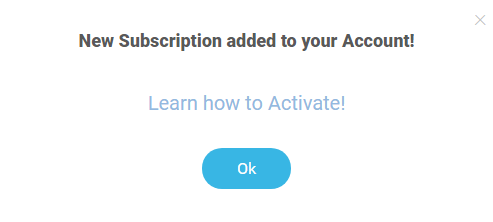 ---
My code is already linked, what do I do?
In case your code is already added to your account (you saw it there when you logged into your account), you can convert it simply by clicking on Convert to subscription button as shown below.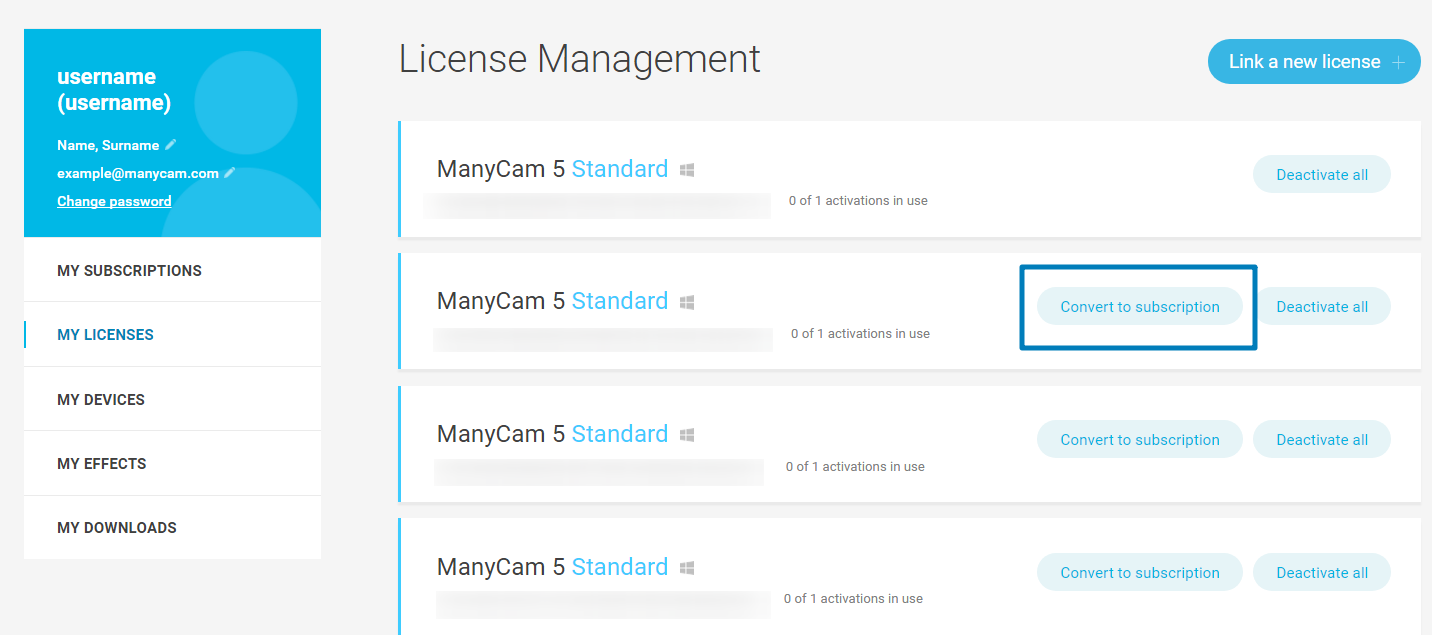 As in the case above, your new subscription will appear it in the My Subscriptions section of your account.
---
How do I apply my Subscription?
Download ManyCam
Converted subscriptions are compatible with ManyCam 5.8 for Windows and ManyCam 4.6 for Mac. Download them here.
Activate your ManyCam Subscription
This guide will show you how to activate your ManyCam Subscription in three easy steps.