Hardware acceleration is used to offload some heavy tasks from CPU to GPU thus improving the overall performance of ManyCam. With this feature enabled, such resource-intensive tasks as Chroma key or Desktop sharing are expected to consume significantly less CPU power.
This feature is currently experimental and is disabled by default. You can enable it in ManyCam's Settings → General.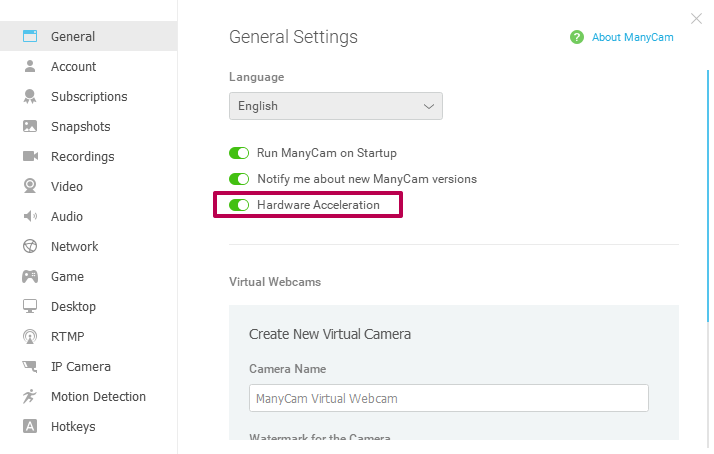 After you enabled "Hardware Acceleration", you will receive a standard message saying that ManyCam will be restarted to apply changes. Press "OK" to proceed.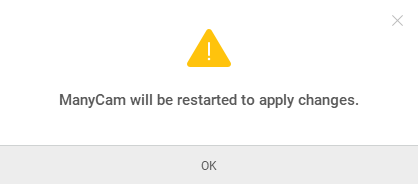 Does my PC support Hardware Acceleration?
Due to its experimental status, some machines may not support this feature (in such case you will see that "Hardware Acceleration" remains disabled after restart). Please note that at this stage of development, this may occur even if your machine meets all the requirements listed below.
Requirements:
GPU and video driver must support OpenGL 3.3 or higher,
latest video driver is highly recommended to achieve the best results,
ManyCam 6.2 update (or higher) is required to ensure the most up-to-date support of this feature.
Please report any issues or any abnormal behavior to help us improve this feature.
Please don't forget to add a detailed description of the problem, your machine specs, and a screenshot to illustrate the issue.