Compatibility & Requirements
MacOS:
Windows:
Make sure your WebEx Meetings app is up-to-date. You can download the latest update here.
How to connect ManyCam with WebEx Meetings
Navigate to WebEx Meetings Settings: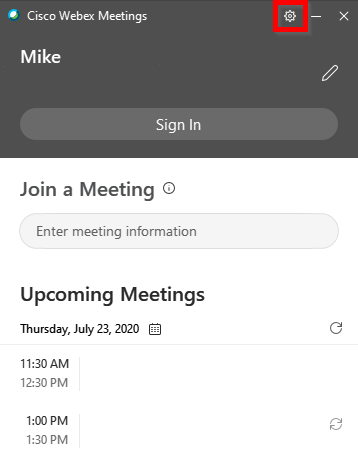 Select ManyCam Virtual Webcam as Camera, and ManyCam Virtual Microphone as Microphone.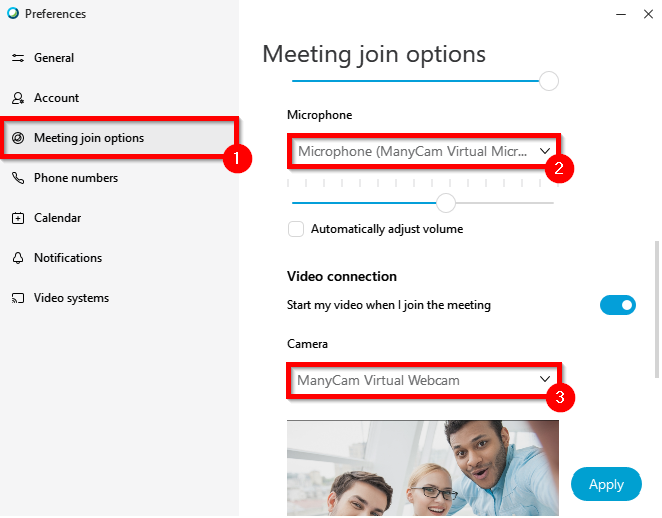 ManyCam & WebEx Meetings Tutorial
This video below is a detailed ManyCam demo and tutorial on WebEx Meetings. Learn how you can use different video sources, use picture in picture, add your Powerpoint presentation, remove your background, add lower thirds, and much more.
0:00:12 – Connect ManyCam to Webex Meetings
0:00:23 – Add Video Sources
0:00:32 – Video Playlist
0:01:01 – Chroma Key
0:02:10 – Virtual Backgrounds
0:02:28 – Lower Thirds
0:03:00 – Drawing Tools
0:03:36 – Media Switcher
0:03:52 – Settings
0:04:36 – RTMP Streaming