The new RTMP feature allows you to broadcast directly on Twitch, USTREAM and YouTube live events. To start a live broadcast you have to know the server's address and stream key. Below you can find some information that may help in setting up your broadcast.
Facebook
Please refer to this article: how to stream to Facebook Live
Twitch
Please refer to this article: how to stream to Twitch
USTREAM
You can find both the server address and the stream key on your Ustream dashboard. Please follow the USTREAM's official guide.
YouTube
Please follow YouTube's official guide.
There is also an official YouTube video showing how to set up a Live event.
Setting up ManyCam
When you obtain the server address and your stream key, click "Add new RTMP server" button and follow the instructions.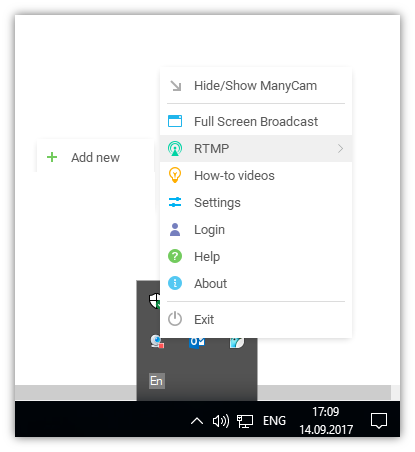 To start broadcasting click the main menu button and choose the server from RTMP submenu. You can also stream to several servers at once.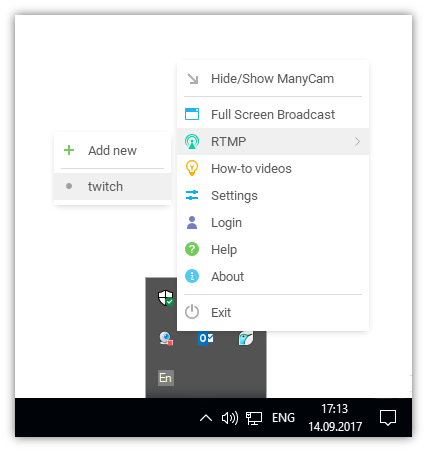 Or press the Start Stream button and click connect: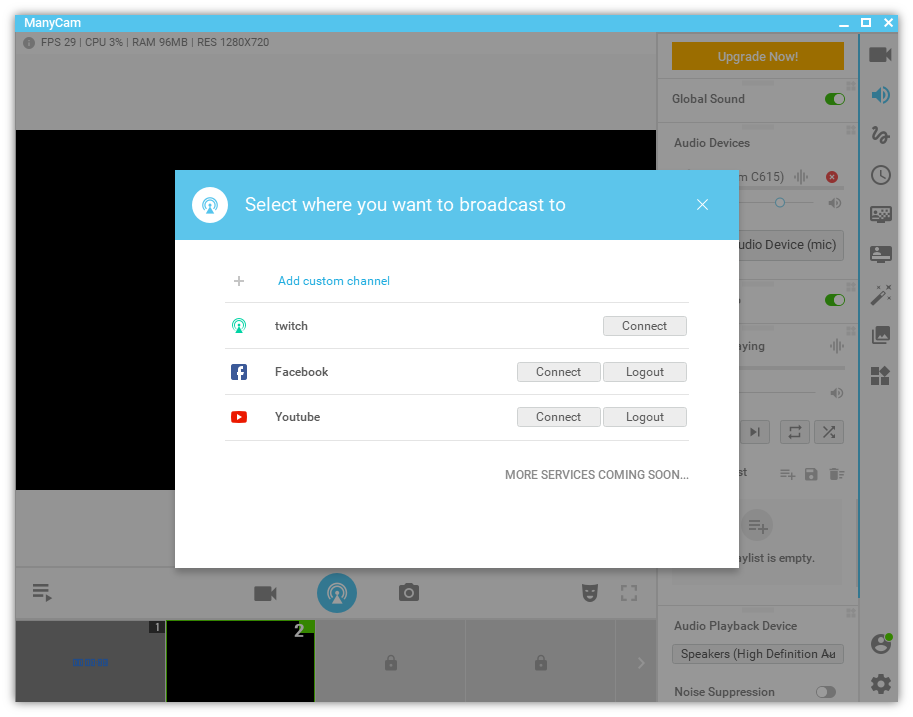 You can later stop your RTMP stream from the Main menu: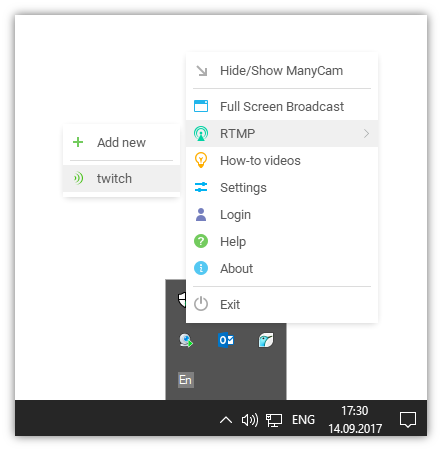 Or from the Start/Stop Broadcasting button: