Compatibility & Requirements
MacOS:
GoToMeeting & GoToWebinar have recently removed support for virtual webcams from their macOS application, therefore ManyCam is not able to connect to it. We're currently in communication with them to help get Virtual Webcams back up and running, but at the moment we have no updates from LogMeIn or Apple themselves.

In the meantime, you can try the web version of GoToWebinar or GoToMeeting (works best with Google Chrome).
Proceed with this troubleshooting guide if ManyCam Virtual Webcam is not listed as a Camera option on the web version of GoToMeeting.
In the short term, we're also looking at internal workarounds that would allow you to use the basic features of ManyCam.
Windows:
Make sure your GoToMeeting app is up-to-date. You can download the latest update here.
How to connect ManyCam with GoToMeeting
Start a new meeting in GoToMeeting and click one the settings icon: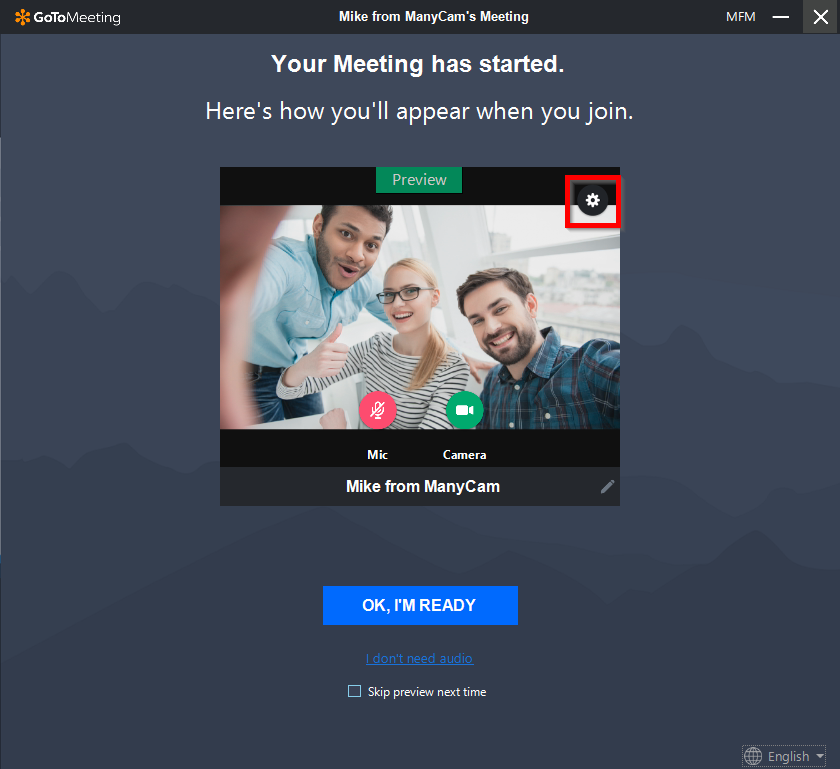 Select ManyCam Virtual Webcam as Camera, and ManyCam Virtual Microphone as Microphone.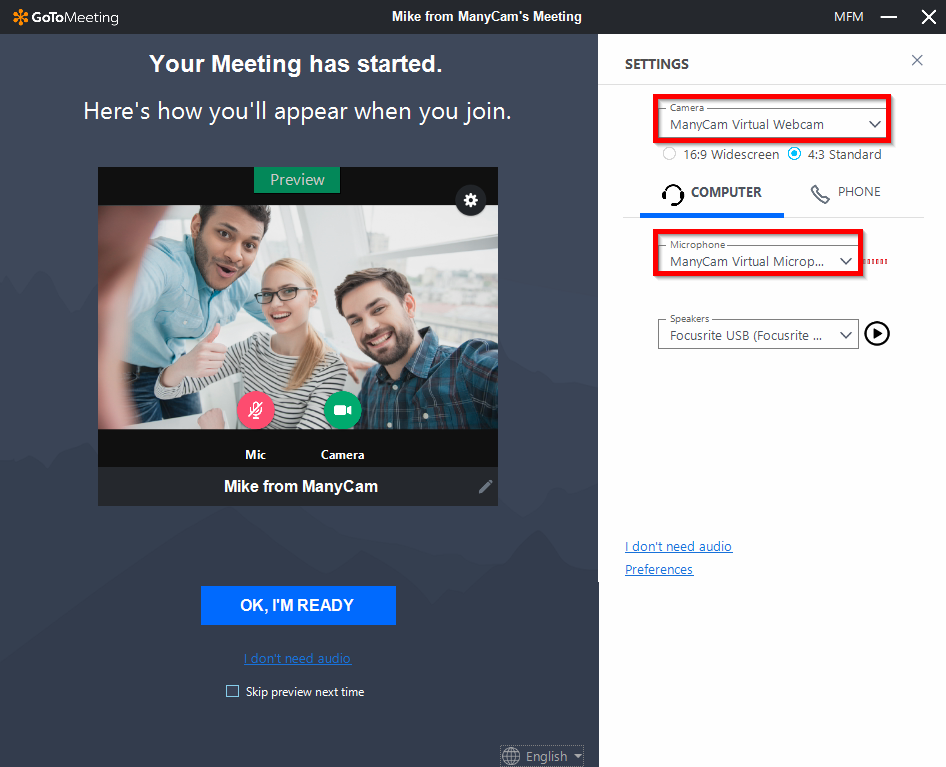 How to Use Virtual Backgrounds on GoToMeeting
ManyCam virtual backgrounds allows you to replace your background on GoToMeeting and any other video conferencing app without a green screen. Users can blur their background, remove it, and even replace it with images or other video sources.