If you experience a lag between audio and video in ManyCam, you can try adjusting Sync Offset to set a custom delay for your video feed. You might need to experiment with this setting to find the correct value. Make sure that your webcam is selected as a video source in ManyCam, otherwise, this feature will not be available.
To open this setting, right-click on the Main Live Window and select Properties (Windows) or Resolution (macOS) as shown below.
Windows: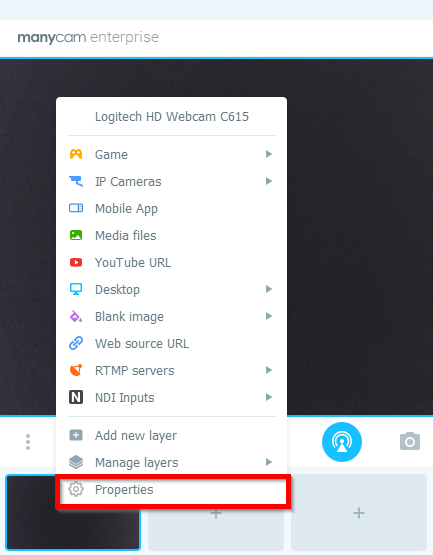 macOS: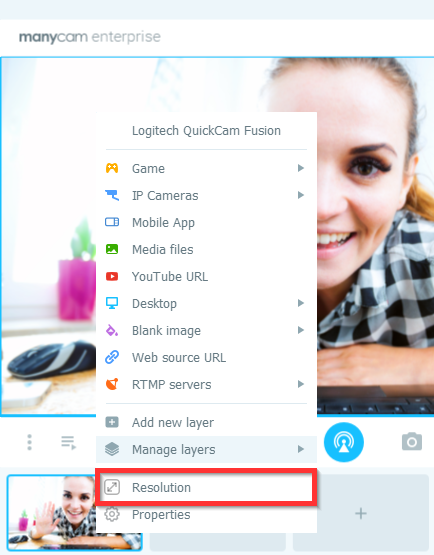 Sync Offset is located at the bottom of the window. We recommend keeping the rest of the settings set to Auto.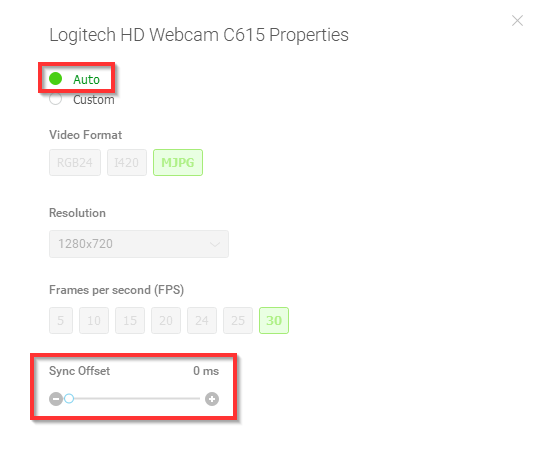 The default step size of the delay correction is 10 ms. Holding down the Ctrl key while adjusting the delay will increase the step size to 100 ms.