Compatibility & Requirements
Make sure your MS Teams is up-to-date. You can download the latest update here.
How to connect ManyCam with Microsoft Teams
Start a new meeting in Microsoft Teams, click one the profile icon and select Settings from the drop-down list: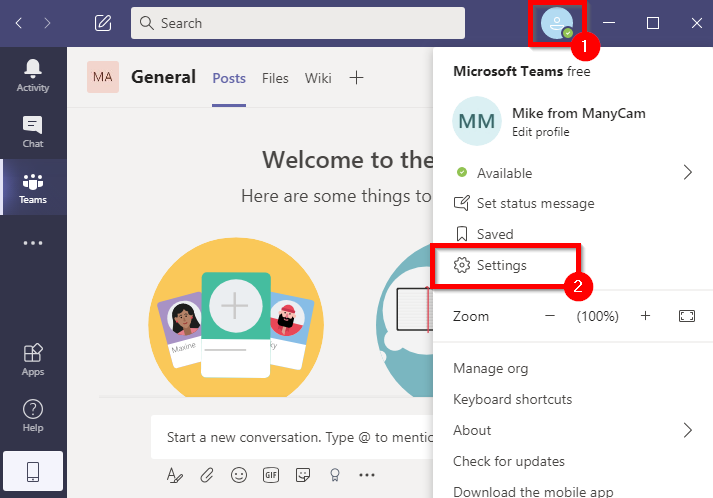 Navigate to the Devices tab, then Select ManyCam Virtual Webcam as Camera, and ManyCam Virtual Microphone as Microphone.