When reinstalling ManyCam, make sure to keep options listed below unchecked.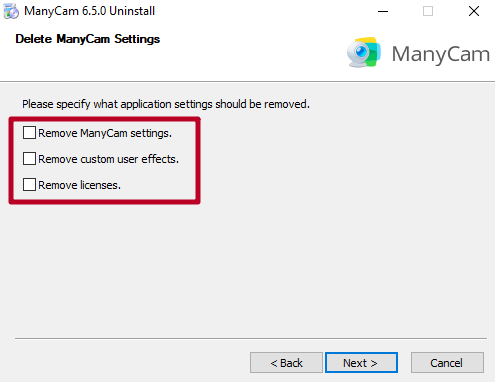 In case you attempt to perform a clean installation on a new machine/OS and want to backup or transfer your effects, please refer to this guide.
FAQ
Where to find new effects and how to use them?
How to delete an effect from my Effects collection?
How to backup effects for later use?
How to transfer effects to a new computer?