You can choose Web source URL as a video source to broadcast any web-page with ManyCam.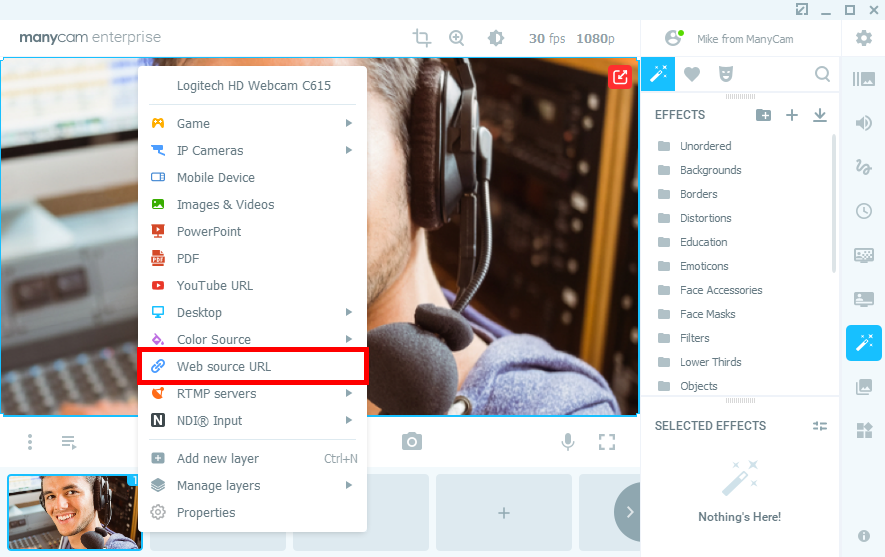 Select Web source URL and paste a URL you want to broadcast into the "Web source URL" field. In this step, you can also set a custom title, adjust the width and height you want to fit the web page into and add a custom CSS code.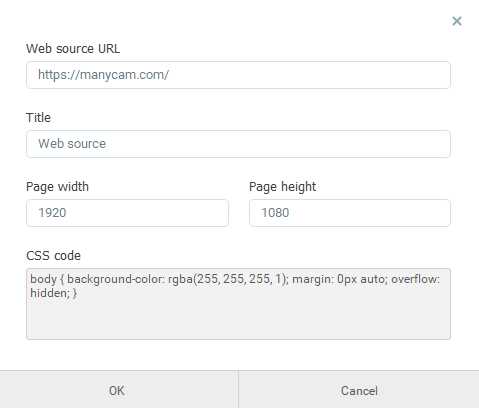 Please note that interaction with the web page added as a video source (clicking, scrolling, etc) is currently not supported.