ManyCam Motion Detection feature registers any movement within the camera range in real time and, based on the rules applied, it can notify you by means of email notifications and in-app sound alerts as well as switch to cameras that registered motion. Each email notification contains a snapshot of the scene taken precisely when the motion was detected. You can enable Motion Detection for any number of video presets available to you (Studio Subscription – up to 12 video sources, Premium & Enterprise – up to 24 video sources).
Add your webcam in ManyCam
First, please make sure you've added your camera as a video source.
How to enable Motion Detection?
To enable and configure Motion Detection, navigate to ManyCam Settings ⇒ Motion Detection and click Edit Preset Rules.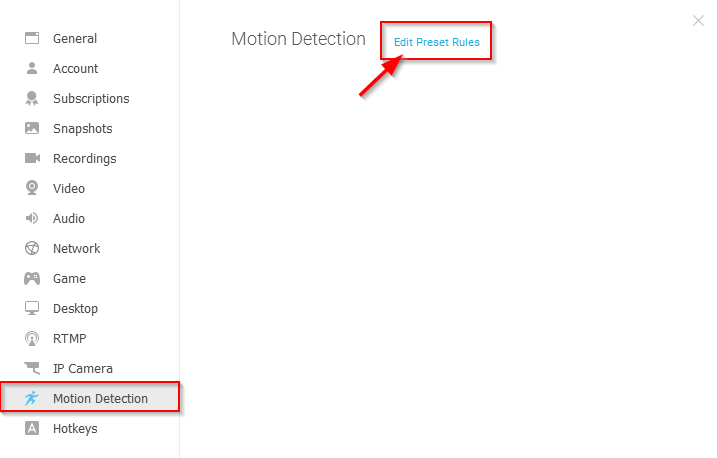 Then select a preset that contains your camera from the drop-down list.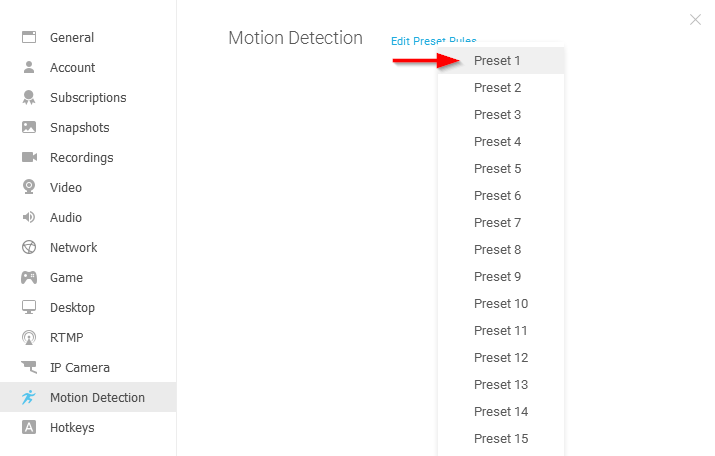 Once selected, you will see a new preset. Click on Edit to proceed with customizing it.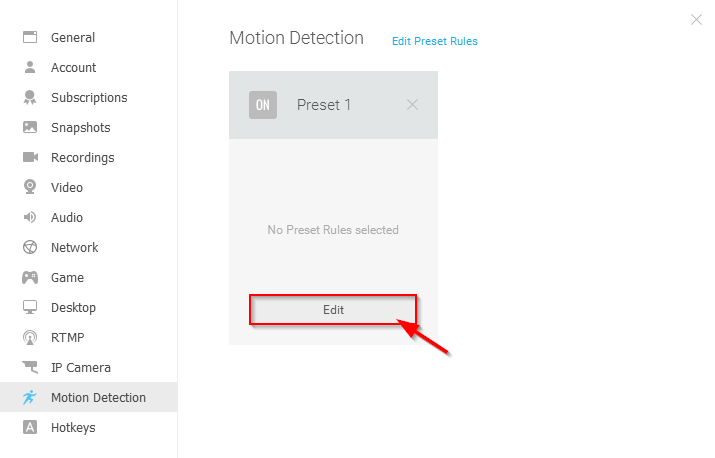 There are thee Motion Detection rules available in ManyCam. You can set ManyCam to send you email and/or sound notifications or switch to the camera once it registers motion (Set Preset to Live).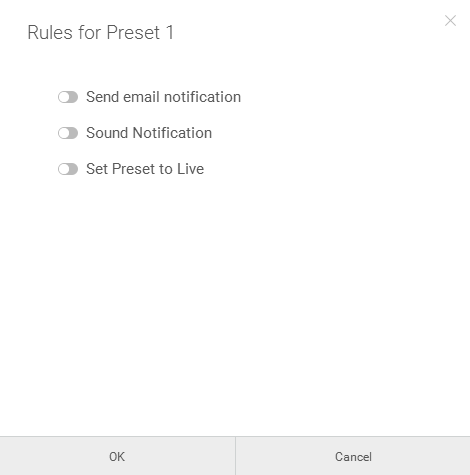 Email Notification
To enable email notifications, you will need to input your email address and set the minimum time interval between alerts. Each email notification will contain a snapshot taken as the motion is registered by ManyCam. Please note that Motion Detection cannot make video recordings, it only takes snapshots.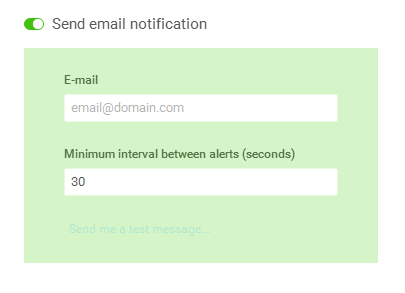 Sound Notification
For sound notifications, you can choose a custom alert sound or go with the default one. Each time ManyCam detects motion, you will receive an in-app sound alert.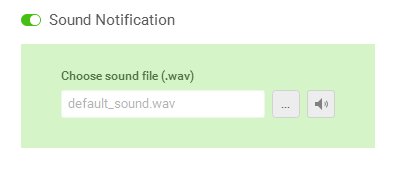 Set Preset to Live
With this rule enabled, any preset with motion will instantly become Live in ManyCam, meaning the video feed of the camera that registered motion will be displayed in the Main Live Window. If you have several cameras with this rule applied, ManyCam will be switching between them as and when motion is detected.
Once you've adjusted the preset, press OK to save the changes and then enable the Motion Detection feature by clicking ON as shown below.