Virtual Webcam and its driver are core components and a vital part of ManyCam. ManyCam's driver creates a virtual copy of your camera and allows to use it as a video source in multiple applications simultaneously. In other words, ManyCam receives the video stream coming from the video source and is able to direct it to several applications at a time through ManyCam's virtual webcam.
Custom watermark feature enables creating multiple virtual webcams with a chosen watermark and assigning custom names to them. By default, ManyCam is displayed as ManyCam Virtual Webcam, but you can create a new virtual webcam and pick another name for it, which will be available as a webcam option in applications and websites. Each virtual webcam will display the name you have chosen and will output the same image with a custom watermark.
This setting is available in the General tab of the ManyCam settings.
(ManyCam menu → Settings → General).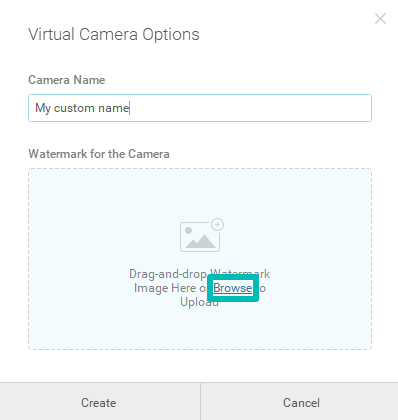 Click browse and add your watermark. An image with a transparent background is preferable.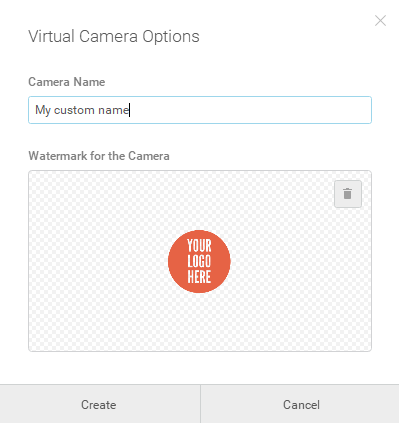 You will not see your logo in ManyCam's preview; it will appear once you select your custom virtual webcam in an application/website: