How to access audio settings in ManyCam?
ManyCam Audio settings are located in the Audio tab of the software.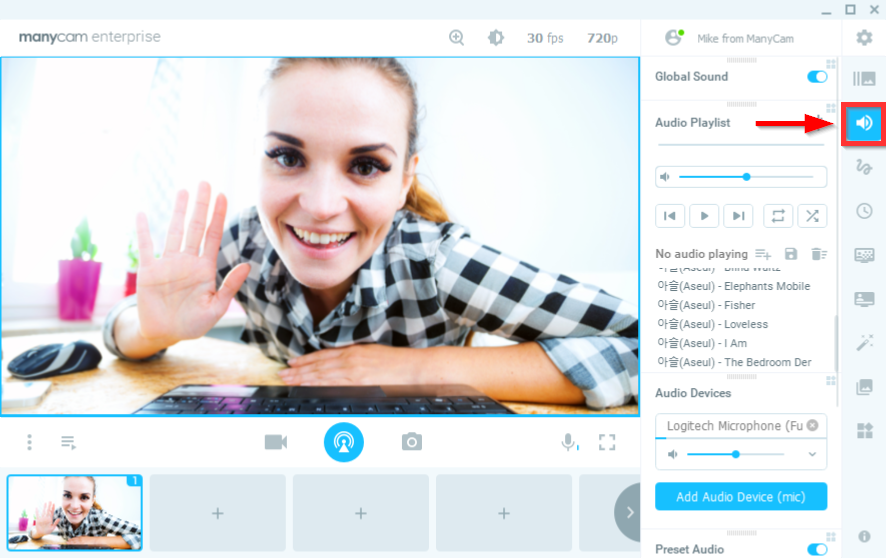 Audio settings and controls overview
ManyCam Audio tab contains several widgets that allow you to configure your stream's audio settings.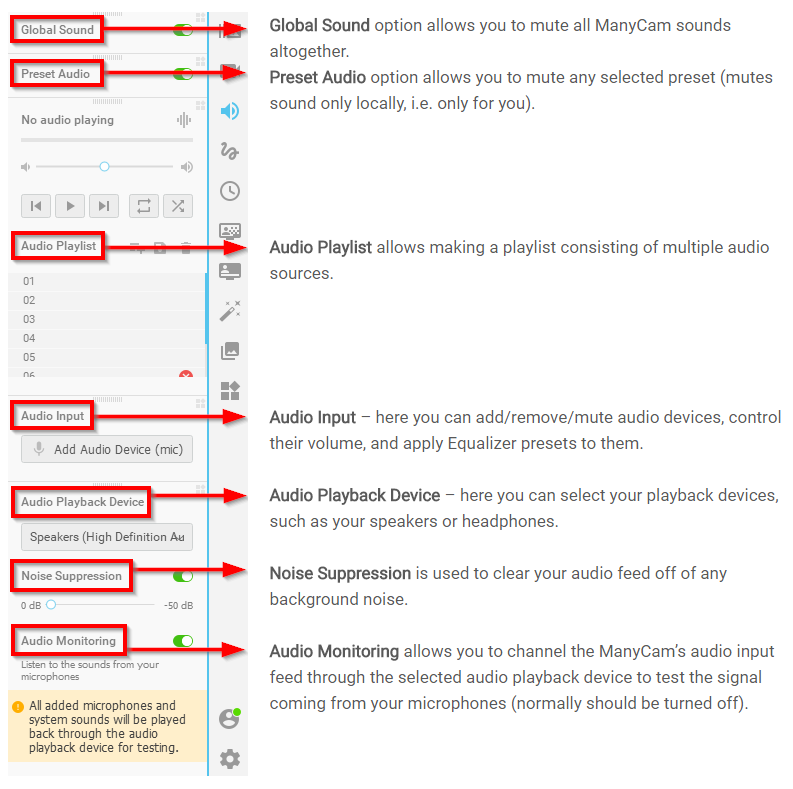 Learn more about Audio tab here.
How to add a microphone in ManyCam
1. Navigate to Audio tab in ManyCam
2. Find the Audio Input widget and click on Add Audio Device (Mic)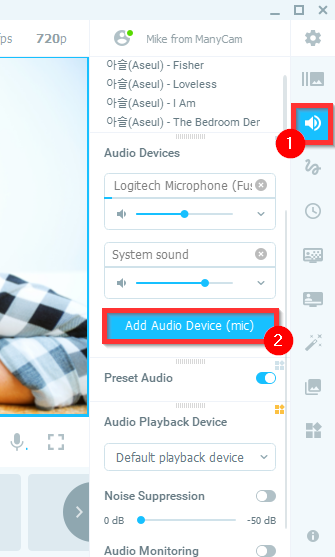 3. Select your microphone from the drop-down list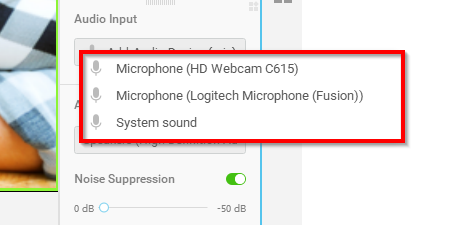 How to change your Playback Device (speakers & headphones)
In order to change the Playback Device in ManyCam, click on the currently selected device under Audio Playback Device and select a new device from the drop-down list.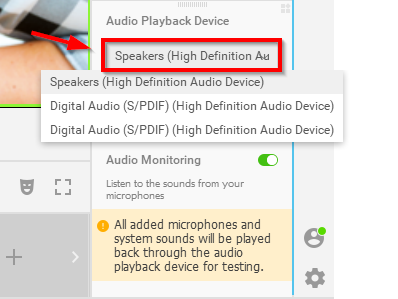 Note: Restart ManyCam to apply changes (quit ManyCam using CTRL + Q and run it again).
How to channel ManyCam's audio feed to an application or website
Select ManyCam Virtual Microphone as a microphone source (audio input device) in the Audio settings of an app/website you are going to connect ManyCam with.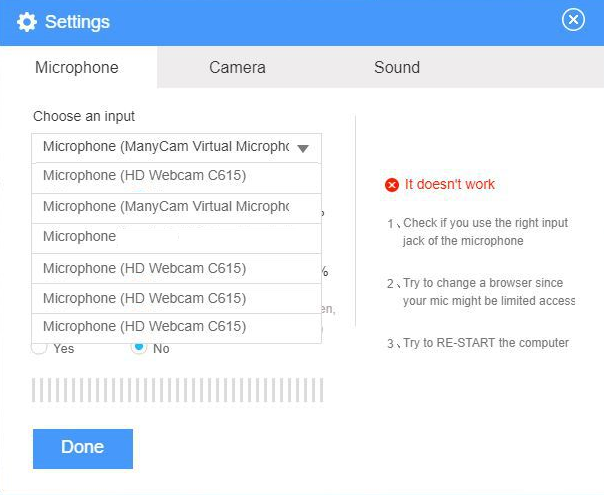 How to adjust audio delay
1. Run ManyCam, navigate to ManyCam Audio tab.
2. Make sure that your microphone is added as an Audio Input Device, otherwise, Sync Offset will not be available.
3. Find Audio Input toolbox and try adjusting Sync Offset to set a custom delay for your microphone. You might need to experiment with this setting to find the correct value.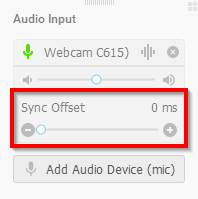 The default step size of the delay correction is 10 ms. Holding down the Ctrl key while adjusting the delay will increase the step size to 100 ms.
Note: This feature is currently available ManyCam for Windows ver. 6.4 or higher.
Learn how to fix audio lag.
How to capture system sounds (global sound)
When System Sound is selected as an input device, ManyCam captures all sounds produced by your system, including all applications, and then channels them to ManyCam Virtual Microphone.
Windows
Select System Sound as an Audio Input by adding a new audio device in ManyCam Audio tab. To do so:
1. Navigate to Audio Tab in ManyCam
2. Find the Audio Input widget and click on Add Audio Device (Mic)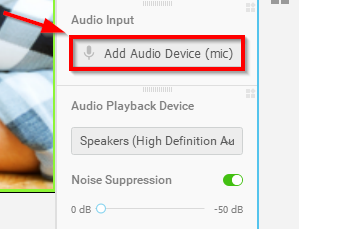 3. Select System Sound from the drop-down list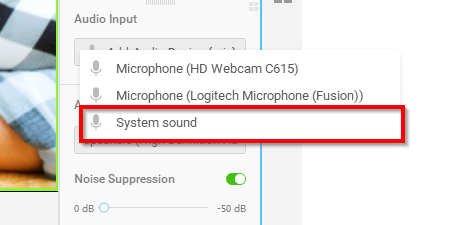 macOS
On Mac, capturing System Sound is a bit complicated due to macOS limitations. We suggest using the app called Soundflower (download here). It was designed to address this particular issue. Please also refer to this tutorial to set up Soundflower properly.
Once you selected Soundflower as an input device, select it in ManyCam's Audio settings as a microphone and you're good to go.
Troubleshooting
Please refer to this article: ManyCam Audio Troubleshooting guide.