How to connect ManyCam with Google Meet
Once on Google Meet, click on the settings icon. On the Audio tab select ManyCam Virtual Microphone as Microphone: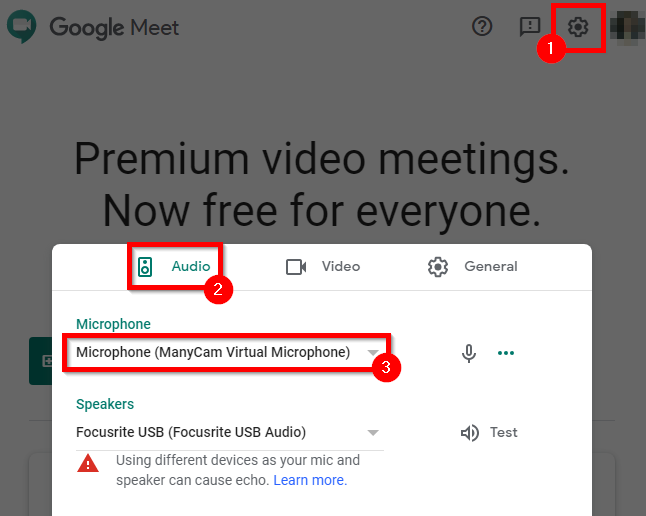 Navigate to the Video tab, select ManyCam Virtual Webcam as Camera: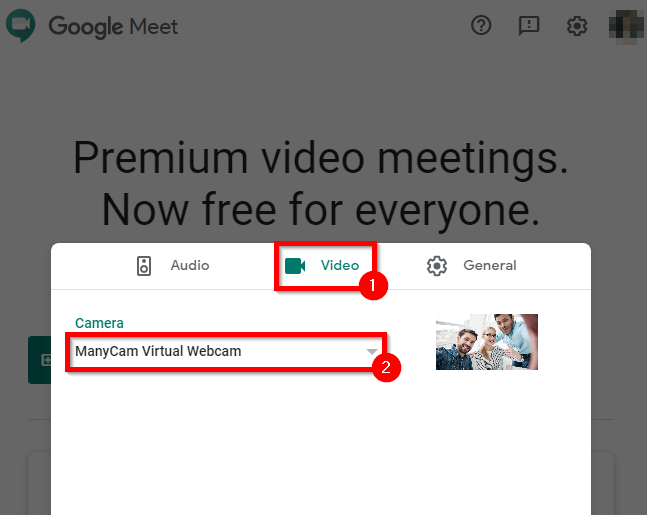 How to Use Virtual Backgrounds on Google Meet
With ManyCam Virtual Backgrounds, you can easily replace your background on Google Meet and any other video conferencing app without a green screen. Users can blur their background, remove it, and even replace it with images or other video sources.
Troubleshooting
Proceed with this troubleshooting guide if ManyCam Virtual Webcam is not listed as a Video option on Google Meet.