Devices and activations
Each ManyCam subscription limits the number of devices (Windows, MacOS desktop) that can be activated concurrently. In individual subscriptions (Standard, Studio, Premium), one device applies to one user of the operating system (individual subscriptions can't be shared between users or ManyCam accounts). Multiple activations per user and subscription sharing are available in Enterprise and Education plans only.
What if I reach the activation limit?
You can deactivate any device anytime and transfer your activation to a new device (e.g. deactivate your laptop to transfer your Standard subscription to your home computer and vice versa). Also, activations can be recovered and reset in your ManyCam account on our website.
What are video sources?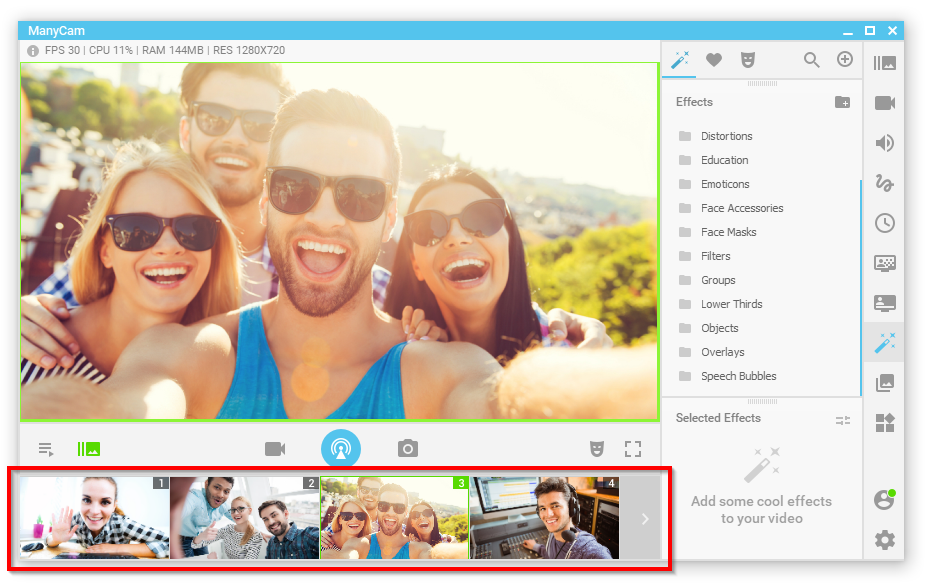 Video sources are ManyCam video presets located under the Main Live Window that can be used to create prearranged scenes containing various multimedia materials, effects, video settings, etc. You can prepare several presets and switch between them during your live event using various transition effects. Each plan allows a certain number of such presets.
What about mobile devices?
In addition to desktop activations included in a ManyCam subscription plan, each subscribed ManyCam account provides 10 mobile device activations (can be used on Android and iOS devices only) that unlock paid ManyCam Pro features.