Hover your mouse cursor over the magnifying glass icon as shown below, and drag the slider left to zoom out or right to zoom in.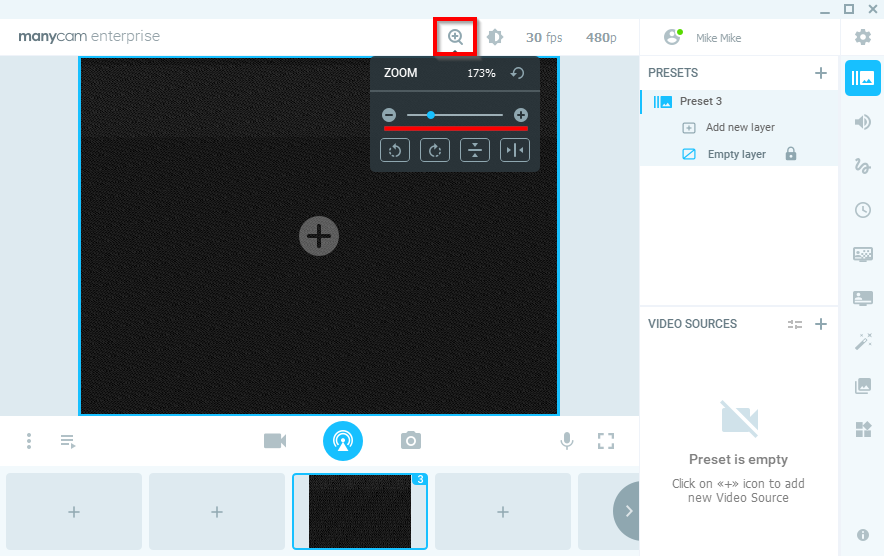 To zoom in and out using the mouse, hold down the [Ctrl] key while you turn the mouse wheel.
After zooming, in order to move the zoomed area within a layer, drag it with your mouse while holding down the [Ctrl] key (Windows) or the [Cmd] key (macOS).